News & Events
Weekend Announcements for April 25th/26th
The Rite of Christian Initiation of Adults continues at our Parish. I ask that you invite those you know who may have an interest in becoming Catholic to attend the inquiry classes that run all year. The inquiry session are scheduled for Wednesday or by appointment.
There is a meeting planned for the money counters and ushers scheduled for Monday, April 27th at 6:30pm in Stelling Hall – we will feed you.
First Friday Adoration is this Friday from 5-10:00pm.
Next weekend at the 5:00PM Mass, we will have our First Holy Communion and May Crowning. That is on May 2nd. Let's keep our children and their families in our prayers.

Nativity Men's Club Spring Golf Tournament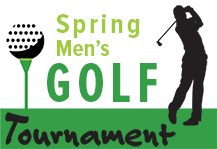 The Nativity Men's Club Spring Golf Tournament will be Saturday, April 25, 2015 at the Glenn Eagle Golf Course in Millington (Navy Base). Show time for the event is no later than 8:15 AM with the first tee time scheduled for 9:00 AM. There will be a $15 entry fee per person. Individuals will be responsible for paying their own green and cart fees. All men of Nativity and their guests are welcome to play. We will use a four-man scramble format (which means you do not have to be experienced to play). Get your foursome together and come join us for fun and fellowship both on the course and at the 19th hole afterwards. If you can't put a team together, come anyway and we will put you on a team. All leftover proceeds will be donated to the Nativity Chapter of St. Vincent De Paul. Please contact Walt Hanna @ 857-4069 or 385-8277 for any additional questions of comments. To register for the event click the button below (we need to have a total player count for the golf course). See you on the tee!
Adult Coed Softball Registration
Play in the Most Fun and Relaxing Adult League in Memphis
There are 4 teams:
Holy Rosary
Holy Spirit
St. Francis
St. Mary
St. Therese, Ascension, and St. Michael have been unable as yet to form teams this year. We have not heard from St. Peter, St. Augustine, St. Williams, or Nativity, all of whom have participated in previous years.
We need at least two more teams to have a league.
All are welcome. If you can form a team from multiple parishes, fine.
If anyone knows of any other Churches who want to participate, please have them contact me ASAP.
Thanks,
Greg Krog, Jr.
Catholic Diocesan Adult Softball Commissioner
(901) 652-7642 (mobile)
Want to become Catholic?
The Rite of Christian Initiation of Adults at Nativity is on-going. If you know anyone who may be interested in joining the Catholic Church, please invite them to the RCIA to simply inquire about the Church as they discern their journey of faith. More info.
Fishers of Men
Nativity's chapter of Fishers of Men meet every Saturday after the 8 am Mass in Stelling Hall. The gathering time is one hour. Änd He said to them, follow me and I will make you Fishers of Men." Mark 1:17.
Contact Walt Hanna at (901) 385-8277 or (901) 857-4069 for more information.
St. Vincent dePaul
The new SVDP Soup Kitchen is now open.
On September 24, 2013  four volunteers from Nativity fed 130 people. The next Soup kitchen is April 7th. Volunteers meet at 8 am at Nativity on the 1st, 3rd, & 4th Tuesday of each month. If you would like to volunteer, there is a sign up sheet on the table in the Narthex.
For more information, contact John Walton (901) 568-0910. April's Tuesdays are the 7th and 21st..