News & Events
Want to become Catholic?
The Rite of Christian Initiation of Adults at Nativity is on-going. If you know anyone who may be interested in joining the Catholic Church, please invite them to the RCIA to simply inquire about the Church as they discern their journey of faith. More info.
Do you want to serve???
There will be Altar Server Training Saturday, September 13th at 10:00 a.m. here at the Church for all altar servers; however, new altar servers will be trained that day as well.  Those who are Third Grade or older are welcomed to serve at the Altar.  The Ministry of Master of Ceremonies will be opened up to High Schoolers.  Lunch will be served after the training in Stelling Hall at 12:00 p.m.
33 Days to Morning Glory with the Ladies Prayer Group
All ladies of the parish are welcome to join the Nativity Ladies Prayer Group as we pray and ponder the Marian teachings of four giant saints of the Church. We will begin these teachings in the self-retreat "33 Days to Morning Glory" by Father Michael Gaitley, on Wednesday, Sept.17 at 7:15pm in the chapel. For more information and/or registration contact Helen Lenahan at ladiesprayer@nativitybartlett.org.
Men's Golf Tournament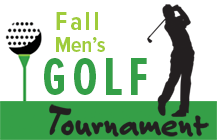 The Fall Men's Club golf tournament will be held Saturday, September 20th at the Glynn Eagle golf course. Show time is 8:15am for all players and the fee is $60.00 (cash only please!) Please contact Walt Hanna 857-4069 or 385-8277 for more registration and more information.
Blessing of the Animals
In honor of St. Francis, and in thanksgiving for the blessings brought to us by our animals, Nativity will hold its annual blessing of the animals beginning at 2pm on October 5th in the church parking lot. Pet owners are responsible for their pets behavior.
Fishers of Men
Nativity's chapter of Fishers of Men meet every Saturday after the 8 am Mass in Stelling Hall. The gathering time is one hour. Änd He said to them, follow me and I will make you Fishers of Men." Mark 1:17.
Contact Walt Hanna at (901) 385-8277 or (901) 857-4069 for more information.
St. Vincent dePaul
The new SVDP Soup Kitchen is now open.
On September 24, 2013  four volunteers from Nativity fed 130 people. The next Soup kitchen is October 15, 2013. Volunteers meet at 8 am at Nativity on the 1st, 3rd, & 4th Tuesday of each month. If you would like to volunteer, there is a sign up sheet on the table in the Narthex.
For more information, contact John Walton (901) 568-0910. October's Tuesdays are the 1st, 15th, & the 22nd.
More about St. Vincent dePaul Society
There are currently no events to display.